Tampa Moving and Relocation Services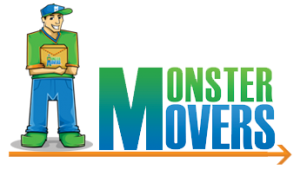 Monster Movers Tampa FL is not a moving broker or a van line. Monster Movers IS a local and long distance mover with small, manageable locations along the East Coast (and spreading). Our small Florida locations mean personalized attention to every detail of your move – no matter if it's a local move within Tampa or a long distance move to MA, NYC, TX, CA, or beyond.
From College student moves to 15,000 sq ft homes Monster has the premiere relocation service. Don't compromise service for price when monster gives the best service at the best price guaranteed.
.FAQ- Don't forget to ask you mover these following questions:
1. Are your movers full time employees? YES! Monster Movers only hires full time employees to perform moving services – you will not find day laborers at Monster.
2. How is an estimate for my move calculated? If your out of state moving shipment is calculated by weight – what if it weighs more? Monster Movers guarantees shipment prices based on an inventory. If you fill out a quote request and inventory form, we can give you the exact price that you will pay BEFORE it goes on a truck.
3. Are you insured and what about moving company coverage? YES! Monster Movers is fully licensed and insured and offers basic coverage for free and additional full replacement coverage for fees ranging from $100-$500.
4. Do you haul junk? No, Monster Movers does not haul junk in our moving trucks. All of our moving blankets are steamed weekly and trucks are cleaned inside twice daily