Moving Services
MOVING SERVICES
LOCAL MOVERS : Our local moving services are regarded as the best in our moving service areas.  Our family owned moving company hires moving crews and does a full background check, CORI check and all crews are trained before stepping foot inside your house.
MOVING AND STORAGE: We offer short term, long term and overnight storage for our customers.
PACKING:  Our high quality moving boxes, tape and supplies as well as  professionally trained employees, we are committed to efficiency and quality during moving and packing. Using the latest technology, we ensure the safety and security of your belongings while packing.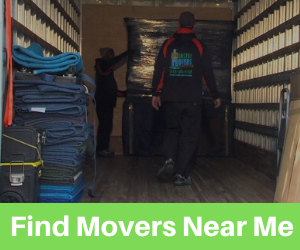 LONG DISTANCE MOVING SERVICES:
PACKING: we'll supply our own moving supplies and help you pack your stuff as securely as possible.
LOADING: When we load our trucks, we ensure that nothing will move or shift, protecting your belongings from damage.
MOVING: During the move, we're efficient and safe, providing the most reliable, affordable service around.
UNLOADING: When we arrive at your new home, we'll take care of all the heavy lifting as well as assembling any furniture and placing boxes in correct rooms.
UNPACKING: Putting furniture in its proper place and unpacking boxes of belongings that you need right away, our job isn't done until you're settled in your new home.
STORAGE: Should you need us to store your belongings during the moving process, we can provide overnight storage, short term storage or long term storage.
MOVING SERVICES NEARBY
Hiring Moving Services Near Me? It's important to remember not to stress about it. Moving isn't easy but it's a part of life, and we can make it as simple as possible to move your possessions from point A to point B, even when there's a long distance between them. Here's how it works:
When you're planning your move, you don't have to do it alone. Give us a call and our dedicated customer service agents will assist you in making arrangements for moving services near you. Monster Movers is a full service moving company so we'll pack, load, move, unload, and unpack your stuff without asking you to lift a finger.
WE DO THIS EVERY DAY, LET US HELP YOU MOVE!
Of course, it's not enough to simply promise that we'll move your stuff. You want to know that you're hiring a team of experts with the moving experience and know-how to ensure security during your trip, whether you're moving across town or a longer distance
Our 20+ years of experience in the nationwide moving industry is put to work whenever we move a client across the country. We're familiar with the main transport channels from Florida to Maine, New York to California, and everywhere in between, ensuring that we can move your belongings to your destination with ease, providing you peace of mind that you can't get with any other movers.