Movers Boston to Tampa
BOSTON TO TAMPA MOVERS
Are you following Tom Brady to Tampa? Do you need movers for your upcoming move from Boston to Tampa? Monster Movers can make this a stress-free experience.  Monster Movers has a real physical brick and mortar location in both Boston and Tampa. Our movers frequently do moves in between the two areas. Unlike other movers who are just in one you cannot really expect them to do as good of a job since their reputation in both cities is not on the line. Please visit expertise which has ranked Monster Movers Near Me not only the best movers in Boston but in Tampa too! The choice for your upcoming move from Boston to Tampa should be easy – Monster Movers long distance movers are simply the best!
MOVING TO TAMPA
Searching for Boston to Tampa Movers? We don't blame you – many customers move from Boston to Tampa to escape the harsh winters. The quality of life scores higher in Tampa so it's no wonder people from Massachusetts are heading south in droves. Many people from Boston end up in areas like St Petes, Bradenton, Brandon, Downtown Tampa, Clearwater, Ybor City and New Tampa!  While Boston has many old triple deckers many management companies don't require that. For that reason alone – you should hire Boston to Tampa Movers you can trust. At Monster Movers, our moving helpers are full time movers and can help you with any long distance moving company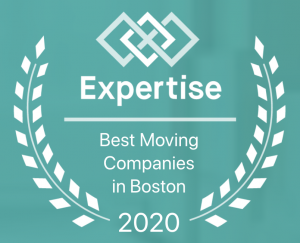 Boston to Tampa Moving Company
Are you dreading packing up your belongings and preparing them for the move from Boston to Tampa? Our Boston to Tampa moving company of full time, professional movers can pack and crate all of your items for you! Our movers are background checked before entering your home.  All movers are professionally trained in every aspect of relocation.
Learn more about long distance movers in Boston.
Learn more about long distance movers in Tampa.
BEST MOVERS IN BOSTON AND TAMPA!
When moving from Boston to Tampa, you should be aware that not all moving companies are created equal. Our movers take great pride in being among the best in the moving industry for high-quality service, safety, and customer satisfaction. If you need professionals for moving your belongings, we are ready now to answer.
BBB Accredited, Move Line Verified and Mover of the Year 2020
MOVING FROM BOSTON TO TAMPA
We are dedicated movers, and we want all our customers to be delighted from start to finish. The process of long-distance move requires professionals skilled and capable of handling every part of the move with the same dedication. Our Boston to Tampa movers know what to do and how to do it before, during, and after the transition.
MOVING FROM TAMPA TO BOSTON
Perhaps you are going the other way? You can trust our full time movers for your Tampa to Boston move as well.With our moving services, you are not limited, and our movers are skilled to handle every one of your requests. Many things make us different from others:
Full Time Background Checked Moving Crews
Free Materials On Day Of Move
Guaranteed Moving Quote
Full Service Moving
Guaranteed Not To Exceed Moving Quote
Storage
Expedited Moving Services
AVERAGE MOVING COSTS BOSTON TO TAMPA
BOSTON – TAMPA
3-4 days delivery
AVERAGE 1 BEDROOM MOVE BOSTON TO TAMPA $2800
AVERAGE 2 BEDROOM MOVE BOSTON TO TAMPA $3600
AVERAGE 3 BEDROOM MOVE BOSTON TO TAMPA $4300
AVERAGE 4 BEDROOM MOVE BOSTON TO TAMPA $5100
Get a guaranteed moving quote here.
Are you excited about moving to Tampa, FL or are you feeling the pressure of this relocation? After helping literally thousands of customers, we are a Boston to Tampa moving company that is in a strong position to understand your concerns and trepidation. There are furniture components that need to be taken apart, electronic gear that has to be disconnected, closets that have to be emptied, and accounts that must be transferred to only name a few important tasks before moving from Boston to Tampa. The reason that we have so many 5-star reviews with rave remarks about our ability as a Boston to Tampa moving company is because we work with our customers as a team.
MONSTER MOVERS has an award-winning team that speaks English and Spanish. We do not want you to feel the stress that can arise from the impact of such a major event within your life. Before the process even begins and before you say yes to hiring Monster Movers as your Boston to Tampa moving company – we want to have a candid discussion regarding your plans. We want you to know that you will not be alone and that Monster Movers will be your guiding beacon for moving to Tampa, FL. Our entire crew is trained in all areas of commercial vehicle driving, heavy lifting, special handling, packing, interstate safety, and everything else that will be related to moving from Boston to Tampa. The immaculate trucks that will be transporting your prized possessions will be inspected and ready to go on the day of departure and the individuals assigned to you will have been vetted before being hired to make certain that you, your entire family, and your household contents will be safe while moving from Boston to Tampa.
OPTIONS FOR YOUR BOSTON TO TAMPA MOVE
When you start making your list of preparations for moving from Boston to Tampa – you may be surprised by the number of items that you will be adding. However, as your Boston to Tampa movers, we have a few options for you to consider.
Full Service Moving and Packing – If you discover far more contents within your house than what you had originally thought would be moving from Boston to Tampa. If you tell us that you want our skilled movers and packers can pack everything that you own and unpack it if you want us to!
Piece by Piece Packing – You may have some extremely personal or valuable items that you would rather pack yourself before moving to Tampa, FL but need us to do the rest. You might just want assistance to make the process of moving from Boston to Tampa easier without having as much on your to-do list. Regardless of your reasoning – Monster Movers will follow your cue and our Boston to Jacksonville movers will pack only the contents of your household that you desire.
DIY Packing – Some people are extremely particular about their personal belongings and this may carry over into moving from Boston to Tampa.  If you prefer to do all of your own, we will be available for guidance as your professional Boston to Tampa movers.
Learn more about our movers in Boston
Learn more about our movers in Tampa
When moving from MA to FL, our staff will go above and beyond and can offer many moving options for
Guaranteed Pricing Available
Overnight Storage
Professional Uniformed Staff
Full Service Packing as well as Unpacking
Short & Long-Term Storage
Online Shipment Tracking
Quality Packing Supplies
Padded Blankets for Furniture
Background Checked and Trained Drivers & Crews
Debris Removal