MOVERS IN ORLANDO
Long Distance Movers in Orlando
Are you looking for Orlando movers who will treat you and your possessions with respect, and that will be trust-worthy, honest, and a pleasure to do business with? If your answer is "yes", then you won't have to look any further! These characteristics are exactly what have kept MONSTER  MOVERS in Orlando  since 1999.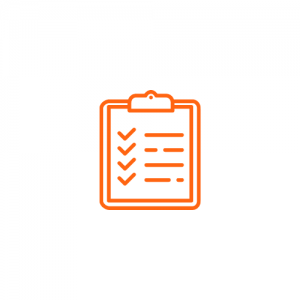 Local Movers in Orlando
Monster Movers is a family owned and operated moving company in Orlando which is dedicated to providing customers with the service they want and deserve. Going the extra mile to provide you with quality service is something that we are prepared to do each and every day. Whether we're lowering your moving expenses with our expert packing skills or providing you with boxes, our Orlando moving company is ready to serve you with a smile.
Cheap Movers in Orlando
Looking for the most reliable, affordable, professional relocation experts? Here we are! Making the smart decision and taking advantage of Monster Movers Orlando full-service residential moving services will make moving a lot easier and less stressful for both you and your family. In fact, we can take care of everything for you.
We're here to see you through every stage of the moving process. Our professional and courteous staff uphold the highest standards of customer care. Rest assured that we will treat you and your belongings with the greatest of respect and get the job done quick
Moving Companies Near Me Orlando
Our movers Orlando services are happy to provide you with both local and long distance moves to, from or within Orlando city limits -it doesn't matter if you plant to go across the street or across the state, these Orlando movers are ready to get your personal items where they need to be! Aside from regular moving, this Orlando-based company will also provide you with box rental, storage space, and professional packing services. With employees who know what they are doing and top-notch security, you can rest assured that your belongings will be in the best of hands.
Best Moving Company in Orlando
When you look for movers Orlando and choose us, you can look forward to being served by professional, friendly movers. You can see by our reviews and accolades that others in Orlando agree that Monster Movers is the best moving company in Orlando
Monster Movers Orlando – Our Service Area
Lake Nona Movers
MetroWest Movers
College Park Movers
Paramore Movers
Mills 50 Movers
Lake Eola Movers
Carver Shores Movers
Orwin Manor Movers
Park Lake/Highland Movers
Uptown Movers
Rowena Gardens Movers
Lake David Movers
Thornton Park Movers
Audubon Park Movers
Reunion Movers
Baldwin Park Movers
Downtown Orlando Movers
Lake Como Movers
Lake Buena Vista Movers
Lake Underhill Movers
Lake Weldona Movers
Delaney Park Movers
Kissimmee Movers
Celebration Movers
Dover Shores Movers
Maitland Movers
Clermont Movers
Poinciana Movers
Doctor Phillips Movers
LBV Movers
Pine Hills Movers
Oak Ridge Movers
Sky Lake Movers
Williamsburg Movers
Windermere Movers
Winter Park Movers